2017 David Cooper Memorial Scholarship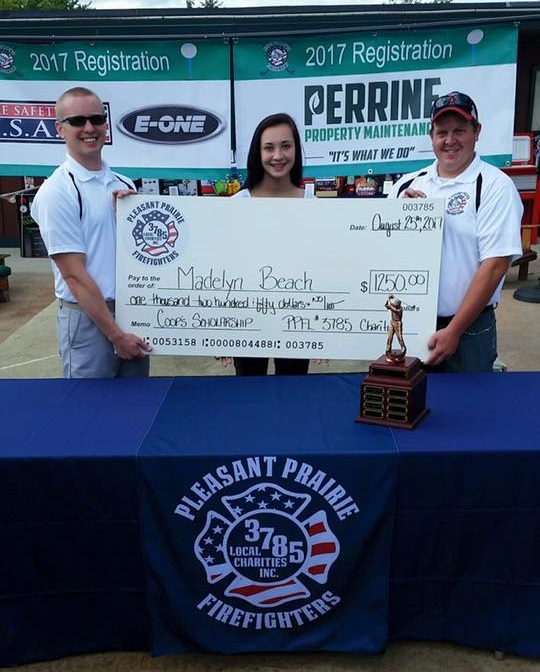 Madelyn Beach receiving 2017 David Cooper Memorial Scholarship
Congratulations to Madelyn Beach, the 2017 David Cooper Memorial Scholarship. On August 25th, 2017 Madelyn was awarded $1,250 to assist in her pursuit of education in Public Safety.
As an explorer Madelyn developed a love for Fire and EMS and is eager to start EMT-Basic this coming Fall.
From the Membership of Pleasant Prairie IAFF Local 3785 and Pleasant Prairie Firefighters Local 3785 Charities we wish you the best of luck in your pursuit of Emergency Medicine and Fire Science Madelyn.